Sailing around the beautiful coast of Scotland will give you a breathtaking experience.
The pristine nature with its stylistic green mountains gives you a view that won't be too easy to forget. With our Tall Ship Flying Dutchman we offer you a luxury and active tour around this exciting country.
Read more »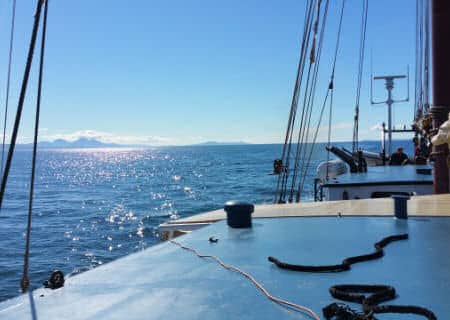 12 to 19 April 2019

The sailing trip will take you to the beautiful scenery of the English and Scottish east coast. We visit picturesque, almost forgotten, fishermen's villages like Whitby and Stonehaven. Or we can drop anchor in front of the treasure of Holy Island.
"Sailing on a sunny day is the nearest thing to heaven anyone will ever get on this earth…. " - Princess Anne