Sailing around the beautiful coast of Scotland will give you a breathtaking experience.
The pristine nature with its stylistic green mountains gives you a view that won't be too easy to forget. With our Tall Ship Flying Dutchman we offer you a luxury and active tour around this exciting country.
Read more »

Tours 2019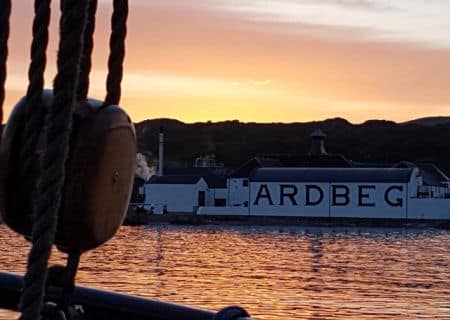 May 24 to 2 June  £ 1355, – Fully Booked

Islay Whiskey Festival: It's an unique way to visit the largest whiskey producing island of Scotland with his 9 distilleries.  
Tours 2020
Sorry, no posts were found.
"Sailing on a sunny day is the nearest thing to heaven anyone will ever get on this earth…. "   - Princess Anne