10 to 13 October 2019   
Sailing Loch Ness: a beautiful Scotland trip through the Caledonian Canal, that connects the North Sea with the Atlantic Ocean. It is one of the most beautiful waterways in the world. We start in Oban and sail along the west coast. From Fort William we will go straight through the mountains of the Scottish Highlands to Inverness. It offers beautiful landscapes and views. Four mountain lakes, of which Loch Ness is the most famous, but Loch Lochy, Loch Oich, and Loch Douchfour are also beautiful. They were connected with each other in 1822.
Embark:………… Oban, 10 October at 14.00 We sail at 15.00.
Disembark:….    Inverness, 13 October 10.00
Prices:
Because our two-person cabins have different sizes, there are  two categories.
Standard cabin  ………….  €  335,- per persoon
Standard plus……………    €  385,- p.p.
Surcharge single use……  €  485,-
Included:
– Based on a two-person cabin with shower and toilet, towels, linen
– Crew consisting of: Captain-Mate-Cook.
– Use of Zodiac for landings.
– Full board including coffee-tea-milk and juice with meals.
Not included:
– Travel from and to the ship
– Personal spending
– Possible additional entrance fees and drinks
– Drinks on board
We travel with an international tour group on board. The crew is Dutch, but they speak English very well. Our guests are mostly from the Netherlands, Switzerland, England, Germany, and Scotland.
Possible travel itinerary: The indicated programme is a guideline and can be modified under the influence of the weather, currents, and wind. Flexibility is a part of this trip.
 Travel information:  If you have any questions, call Klaas : 06 53231627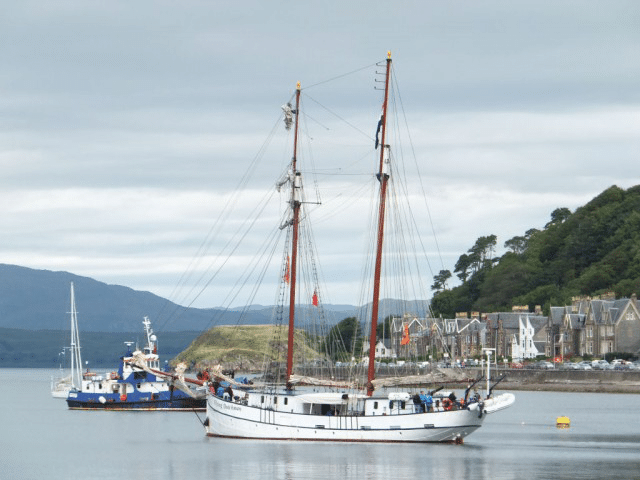 Day 1: Oban
On this beautiful Scotland journey, we like to welcome you in Oban. Once you've embarked, you can meet the other participants and the crew. Around 15.00 we will start our Sailing Loch Ness trip sail to Fort William.
Day 2: Caledonian Canal
Today we start on the famous Neptune's Staircase, which are 8 locks in a row. We always attract a lot of attention, because we are one of the biggest ships that can go through the Canal and the locks. After the locks, we arrive in a fairy tale part of the canal with some little lakes now and then but sometimes also very narrow, with high rising trees in autumn colours, like sailing in the woods.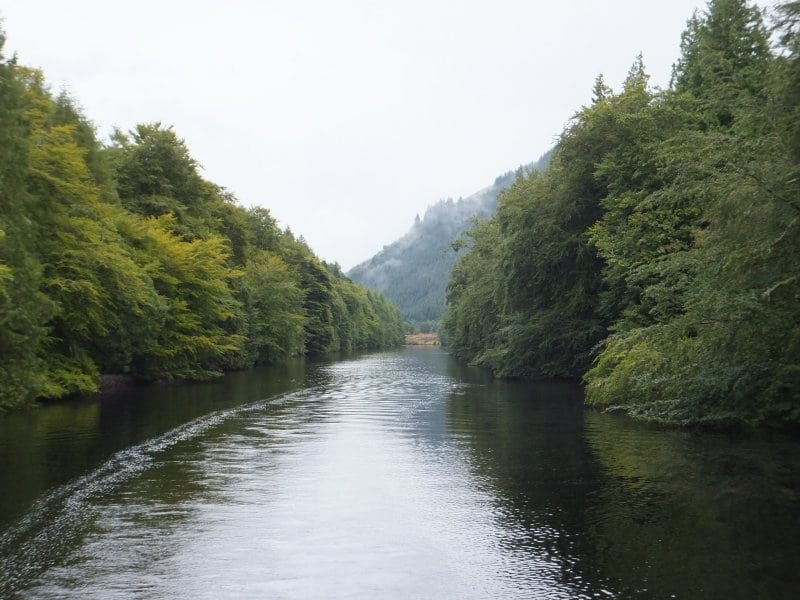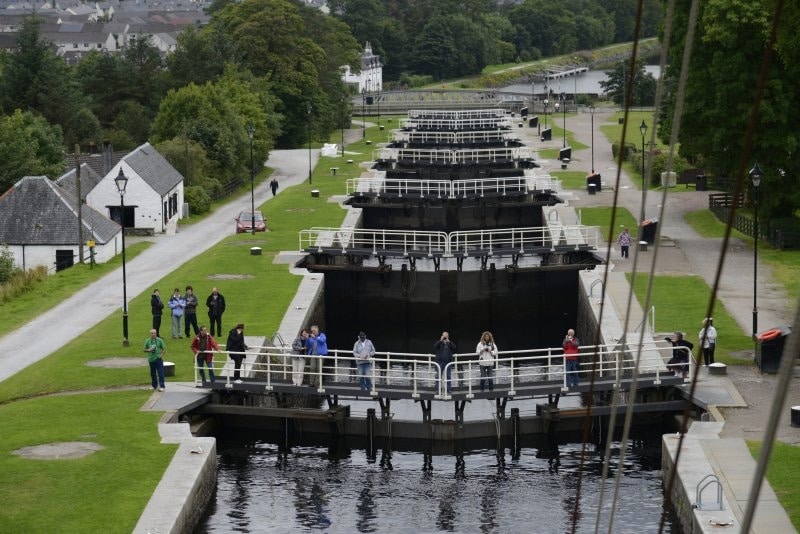 We sail trough enchanting lakes like Loch Lochy, Loch Oich and Loch Dochfour. And if it's possible, we will sail upwards and let the wind take us over the magnificent lakes. Enjoy the tranquility of the water and the beautiful landscape that floats by. Watch the amazing skies and views. After a beautiful day with many photo moments, we arrive at Fort Augusta. There is a possibility to visit a cozy pub here.
Day 3: Loch Ness-Inverness
Today our beautiful Sailing Loch Ness trip  will go through 6 locks to get to the famous Loch Ness. We might even see Nessie. Monster or not, it's a wonderful trip through Scotland in an enchanting environment. We have traveled straight through Scotland from west to east and discovered the highlands from the water. Finally we reach Inverness, a cozy city with authentic bars, where you can enjoy the traditional Scottish music at night.
Day 4: Inverness

After a good breakfast, it is time to say goodbye. This Sailing Loch Ness trip was a breathtaking and beautiful experience.